Direct access to subcategories
All our thermometers
Looking for an industrial thermometer ? Whether you want to equip yourself with a measuring instrument compatible with the requirements of the heating or food industry, you will inevitably find a suitable industrial thermometer among our selection. What do they have in common? They are very efficient in making reliable measurements.

Regular price

$14.00 USD

Sale price

Unit price

per

Regular price

$63.00 USD

Sale price

Unit price

per

Regular price

$128.00 USD

Regular price

$128.00 USD

Sale price

Unit price

per

Regular price

$44.00 USD

Sale price

Unit price

per

Regular price

$14.00 USD

Sale price

Unit price

per

Regular price

$191.00 USD

Regular price

$191.00 USD

Sale price

Unit price

per

Regular price

$76.00 USD

Sale price

Unit price

per

Regular price

$88.00 USD

Sale price

Unit price

per

Regular price

$81.00 USD

Sale price

Unit price

per

Regular price

$96.00 USD

Sale price

Unit price

per

Regular price

$18.00 USD

Sale price

Unit price

per

Regular price

$282.00 USD

Regular price

$282.00 USD

Sale price

Unit price

per

Regular price

$16.00 USD

Sale price

Unit price

per

Regular price

$75.00 USD

Sale price

Unit price

per

Regular price

$6.00 USD

Sale price

Unit price

per

Regular price

$24.00 USD

Sale price

Unit price

per

Regular price

$175.00 USD

Regular price

$175.00 USD

Sale price

Unit price

per

Regular price

$7.00 USD

Sale price

Unit price

per

Regular price

$75.00 USD

Sale price

Unit price

per

Regular price

$39.00 USD

Sale price

Unit price

per

Regular price

$101.00 USD

Regular price

$101.00 USD

Sale price

Unit price

per

Regular price

$95.00 USD

Sale price

Unit price

per

Regular price

$75.00 USD

Sale price

Unit price

per

Regular price

$132.00 USD

Regular price

$132.00 USD

Sale price

Unit price

per

Regular price

$76.00 USD

Sale price

Unit price

per

Regular price

$163.00 USD

Regular price

$163.00 USD

Sale price

Unit price

per

Regular price

$201.00 USD

Regular price

$201.00 USD

Sale price

Unit price

per

Regular price

$142.00 USD

Regular price

$142.00 USD

Sale price

Unit price

per

Regular price

$107.00 USD

Regular price

$107.00 USD

Sale price

Unit price

per

Regular price

$106.00 USD

Regular price

$106.00 USD

Sale price

Unit price

per

Regular price

$118.00 USD

Regular price

$118.00 USD

Sale price

Unit price

per
Why use high precision measuring devices in industrial sectors?
When working in industry, it is necessary to have professional quality tools:
They are efficient and allow

temperature measurement

that is both precise and reliable;

They respect the laws in force.
Let's take the example of the Legionnaires' disease thermometer . This measuring instrument is essential for measuring the water temperature using an immersion probe. Monitoring the temperature in a water system must be done using a powerful tool, because if the data is not reliable, engineers can miss a legionella colony. In addition, these bacteria are very dangerous for health.
Our selection of measuring devices
We have selected a wide range of measuring devices that can be used by engineers:
Thermometers for Legionnaires' disease;

CVC or HVAC

(

heating, ventilation and air-conditioning

)

thermometers

for the heating, ventilation and air conditioning industry;

HACCP thermometers

for the food industry.
Their sensors are very reliable, plus they have very interesting capabilities that can facilitate the work of engineers. In addition, they have a fast response time, data recording, an audible alarm if the temperature is no longer correct, etc.
We put our expertise in industrial thermometers at your service
Do you want to equip your engineering team with a high-quality HVAC thermometer ? But you are hesitating between several HACCP thermometers ? Are you wondering which legionella thermometer in our catalog is the most efficient? We invite you to contact our team of specialists without further delay: thanks to our expertise, we will be able to recommend a completely suitable industrial measuring device . Likewise, it will meet the requirements of your industry.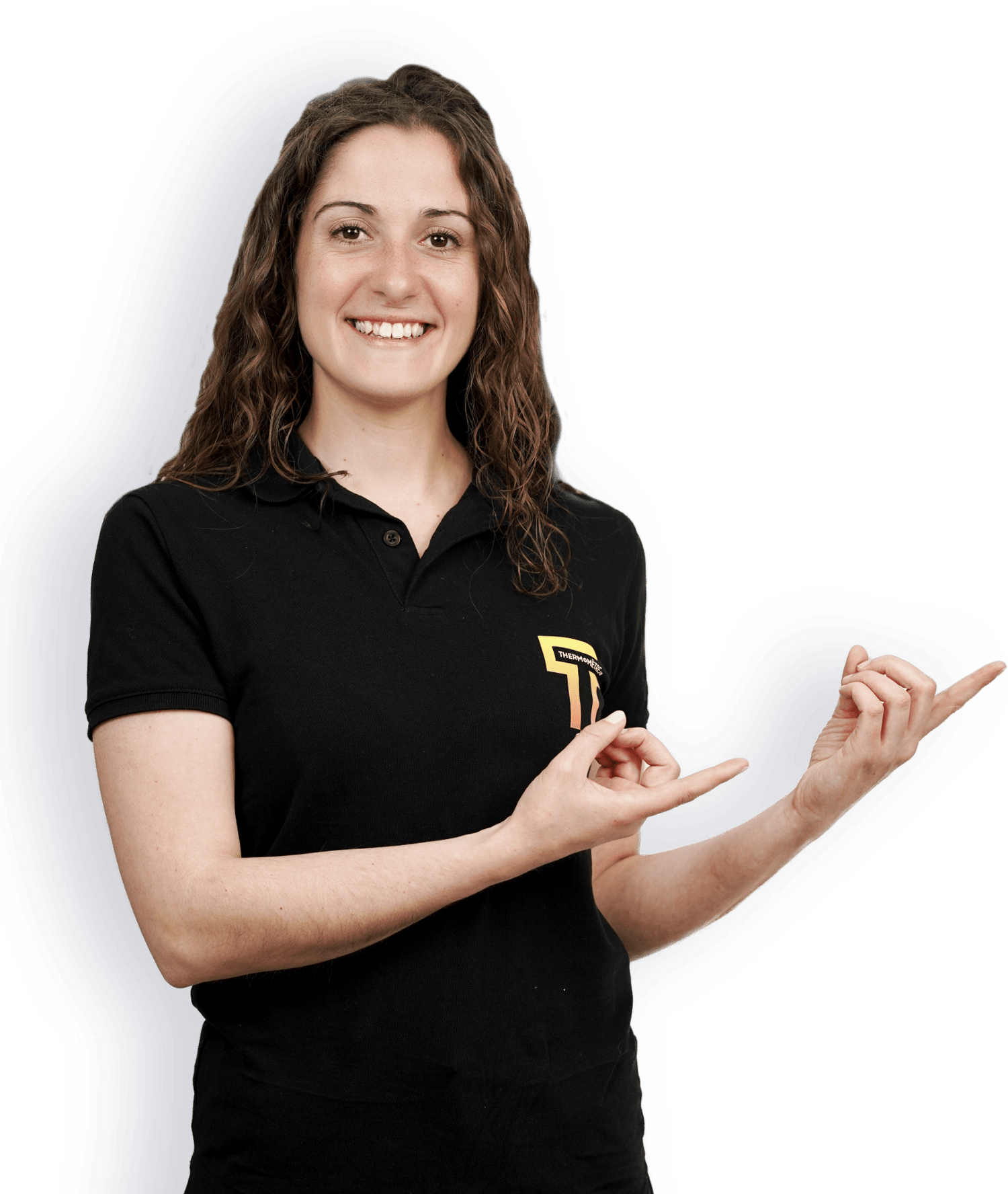 Need help finding
your thermometer?
Are you hesitating between several thermometers to monitor the temperature?
You will have no difficulty in finding high quality measuring equipment in our catalog. If you can't make a choice, you can of course contact our specialists: we are here to help you equip yourself with a thermometer that will not disappoint you.