Référence SKU: 810-401
Regular price
$25.00 USD
Sale price
Unit price
per
Reduced tip for faster response.
Large, easy-to-read LCD screen.
Max/min function.
Waterproof to IP66.
6&nbsp produits en stock
View full details
Informations sur ma livraison
Processing time if product in stock
-
Orders are shipped within one business day.
An order placed on Monday will be shipped on Monday or Tuesday.
An order placed on Friday will be shipped on Friday or Monday
An order placed on Saturday will be shipped on Monday.
Processing time if product not in stock
+
If the products are not in stock, the delay is generally 3 to 4 weeks . We invite you to contact our sales representatives to obtain the exact deadline.
Delivery times of our carriers
+
Relay point : 3 to 5 days of transport.
Standard : 2 to 3 days of transport.
Express : 1 day of transport.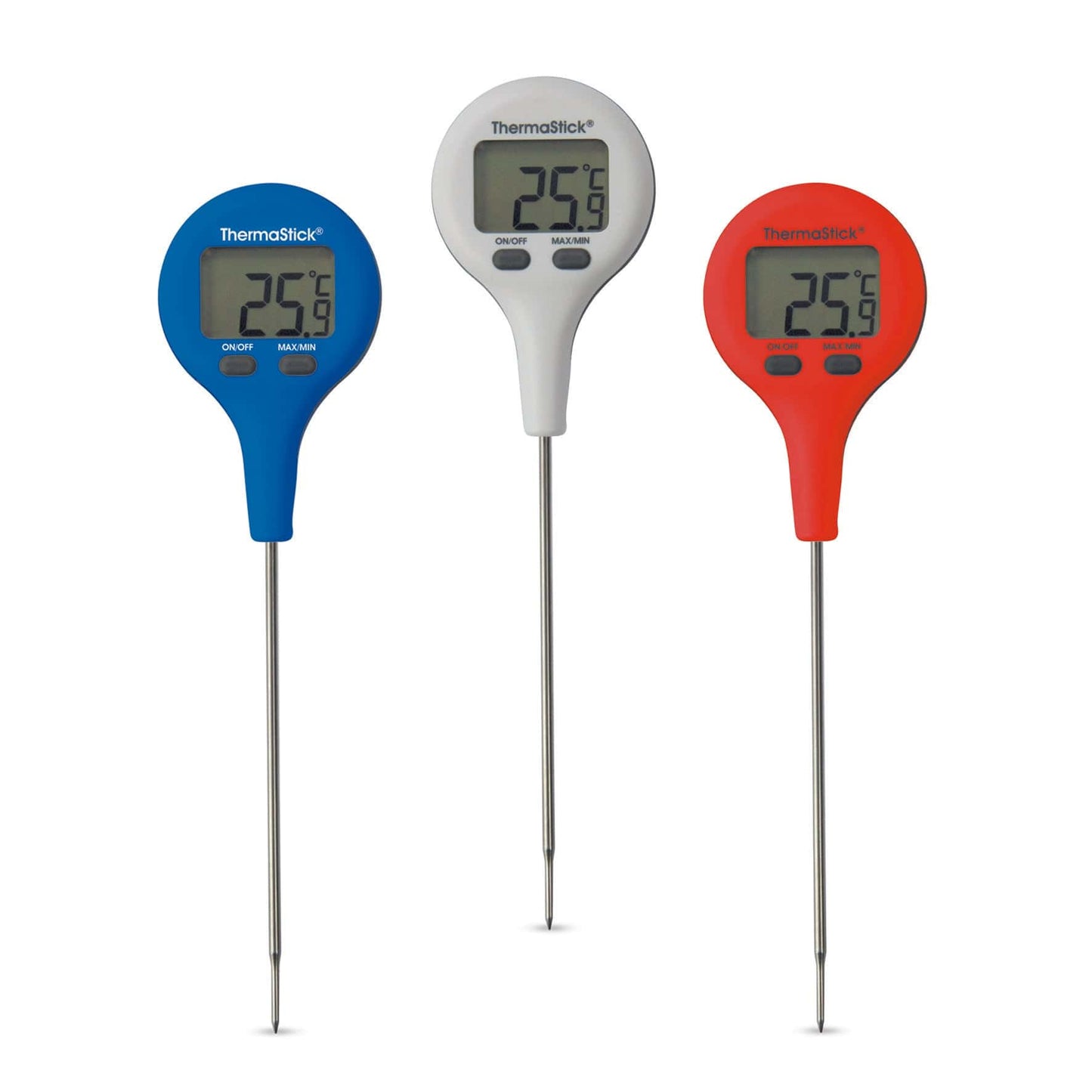 Description du ThermaStick pocket thermometers
The ThermaStick Pocket Thermometer is a practical, waterproof, pocket-sized IP66 thermometer that incorporates a Ø2.5 x 115mm stainless steel penetration probe with a reduced Ø1.6mm rapid response tip.

An ideal cost-effective solution for many temperature measurement applications .

The ThermaStick thermometer measures temperature over a range of -49.9 to 299.9°C with a resolution of 0.1°C/°F and has two easy-to-use push buttons , on/off and max/min.

The ThermaStick is powered by a single lithium coin cell battery which provides a minimum of 5000 hours of use.

The unit will automatically turn off after ten minutes , maximizing battery life.

Available in white, red or blue, each unit is supplied with a probe cover which incorporates a pocket clip for safe storage and transport.

Range: -49.9 to 299.9°C
Resolution: 0.1°C / °F
Accuracy: ±0.5°C (-10 to 100°C) otherwise ±2.5°C
Battery: 3 volt CR2032 lithium button cell
Battery life: 5000 hours
Sensor type: thermistor
Dimensions: 46 x 15 x 188 mm
Weight: 28 grams
Housing: ABS plastic with Biomaster antibacterial additive
Warranty: one year
Measuring scale: Celsius / Fahrenheit
Caractéristiques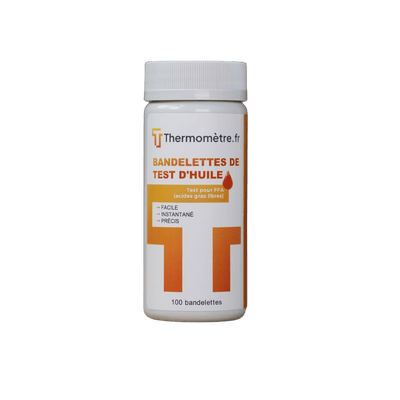 ThermaStick pocket ther...
Your questions
the most frequent