Référence SKU: 179-607
Regular price
$185.00 USD
Regular price
$185.00 USD
Sale price
Unit price
per
Securely transmits data to your smart device.
Save time, paperless records.
FREE traceable calibration certificate.
SDK and technical support available.
20&nbsp produits en stock
View full details
Informations sur ma livraison
Processing time if product in stock
-
Orders are shipped within one business day.
An order placed on Monday will be shipped on Monday or Tuesday.
An order placed on Friday will be shipped on Friday or Monday
An order placed on Saturday will be shipped on Monday.
Processing time if product not in stock
+
If the products are not in stock, the delay is generally 3 to 4 weeks . We invite you to contact our sales representatives to obtain the exact deadline.
Delivery times of our carriers
+
Relay point : 3 to 5 days of transport.
Standard : 2 to 3 days of transport.
Express : 1 day of transport.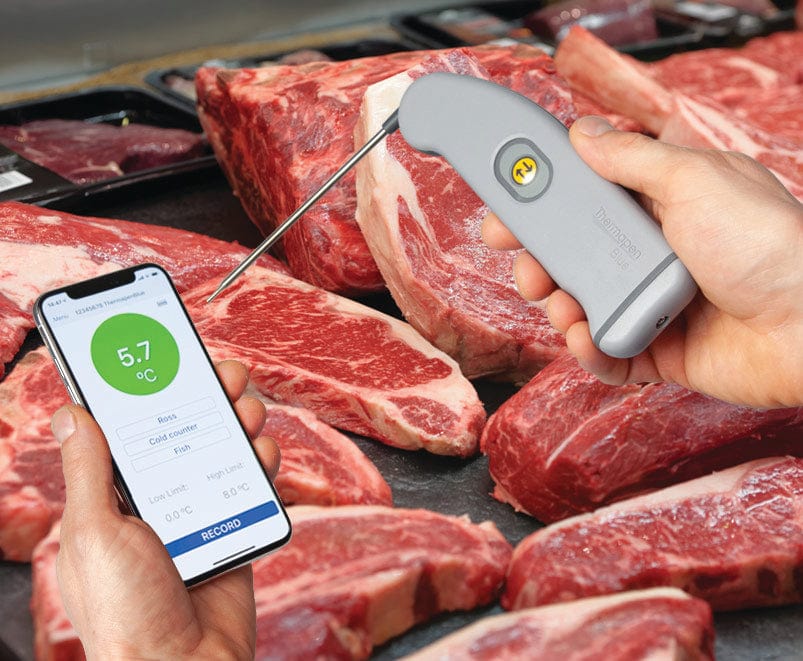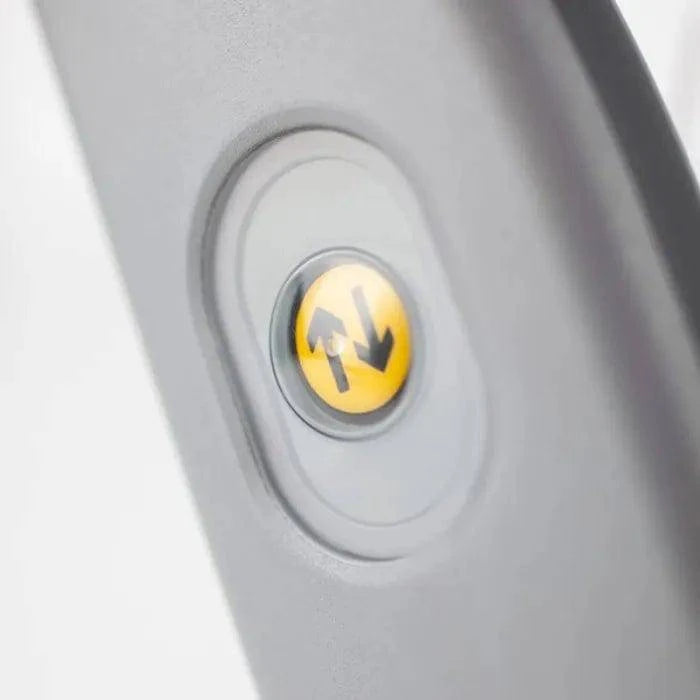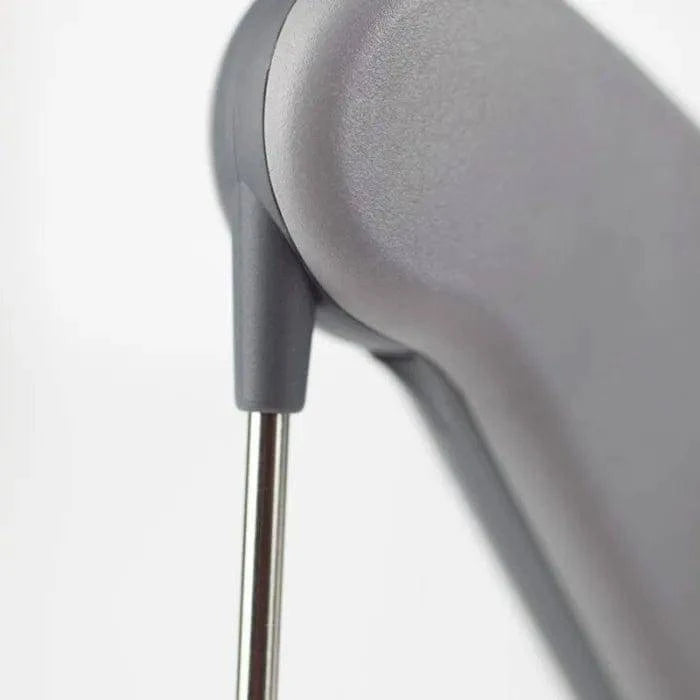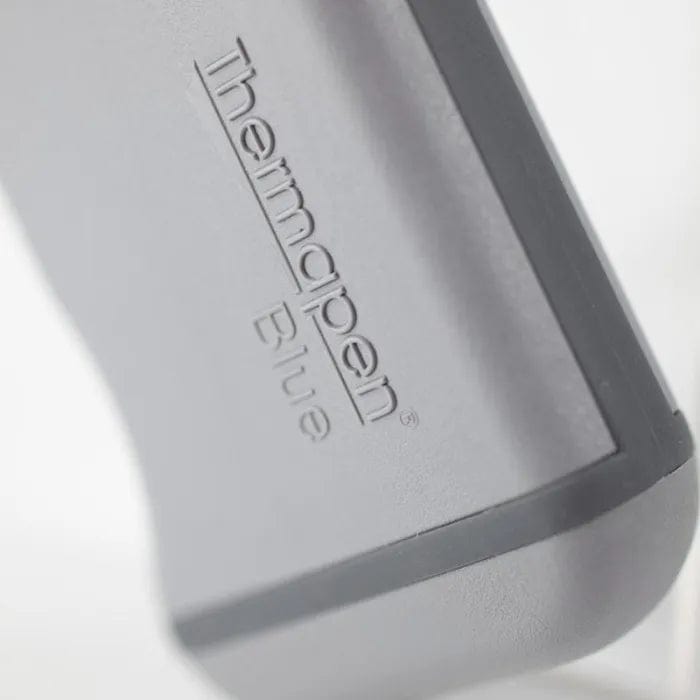 Description du Thermapen® Blue wireless bluetooth thermom...
The Thermapen® Blue combines Bluetooth wireless technology with the SuperFast Thermapen which has high precision and speed.
Measuring temperature over the range of -49.9 to 299.9°C and used by hundreds of thousands of discerning cooks worldwide, it offers a combination of technology, precision and safety .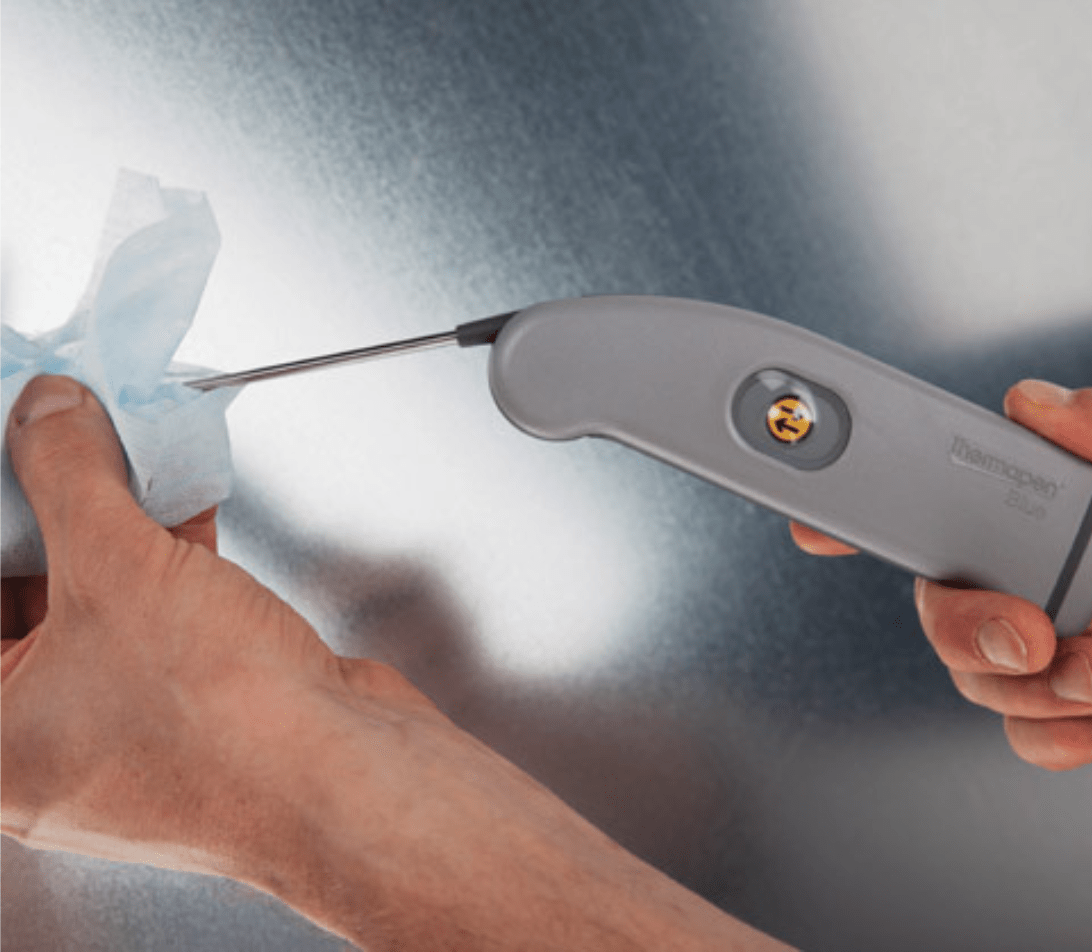 Caractéristiques
Range: -49.9 to 299.9°C
Operating range: -20 to +50°C
Resolution: 0.1°C via remote device
Accuracy: ±0.4°C (-49.9 to 199.9°C) otherwise ±1°C
Bluetooth module: Bluetooth LE
Battery: 1 x 1.5 volt AAA
Battery life: 1000 hours
Sensor type: Type K thermocouple
Water/dust resistance: IP67 rating
Dimensions: 19 x 50 x 157 mm
Weight: 112 grams
Certification: FREE traceable calibration certificate
Measure
temperature
in 3 seconds
Accuracy to
±0.4°C
(-49.9 to 299.9°C)
Guarantee
2 years
and calibration certificate
traceable FREE
Waterproof for
a cleaning
Easy
Bluetooth range
secure up to
50 meters
Technology
BioMaster
which reduces the
bacterial growth
How to use Thermapen Blue?
-
To use the Thermapen Blue, simply pair it with your device (iOS or Android) , probe the item to be measured and press the button to transmit your temperature data. The Thermapen wireless thermometer has a secure Bluetooth range of up to 50 meters. View and manage your temperature readings using the HACCP LE app available on Play Store and App Store.
What makes the Thermapen Blue so different from other thermometers?
+
The main feature of this thermometer is that it allows for remote digitized security monitoring . Moving to a paperless system using Bluetooth thermometers allows for greater security over the accuracy of your data. Reliable data backup is ideal for businesses that need to carry out regular temperature checks as part of health and safety plans like HACCP. It adds a timestamp to each reading, ensures data is recorded correctly, and makes it easy to store, analyze, and share .
What is BioMaster technology?
+
Maintaining a foodservice thermometer probe is essential. The thermometer's washable, splash-proof housing includes Polygiene BioMaster protection technology that reduces bacterial growth. BioMaster treated products have been proven to reduce the growth of foodborne bacteria such as E.Coli, Salmonella and Campylobacter by up to 99.99% over the life of the product . In addition, the ergonomic rubber seal minimizes the risk of water, dust or food infiltration.
Where should I place the probe tip?
+
When testing your food, the coldest part will be the very center of the thickest part. With larger foods, you can take quick readings with your thermometer in several places to check. If you cool a food, the center of the thickest part will be the last to cool. Penetrate the food you are testing with the probe and place the tip of the probe where you want to measure.
Is the software customizable?
+
A software development kit (SDK) is available upon request to allow integrators to write custom applications to communicate with the Thermapen Blue. Thermapen® is a registered trademark in the UK (2025607), EU (008449571) and USA (3898535). It is also protected by EC Regd.Des.No. 001580473
I've seen cheaper thermometers, why pay more for a Thermapen Blue?
+
Its price is due to its manufacturing complexity and its many qualities (free software, speed, precision, BioMaster) . Cheaper thermometers are limited by the technology they use. The Thermapen Blue is hand assembled and tested in the UK and uses a hygienic design with BioMaster treatment . This design costs more to manufacture than cheaper, less efficient and, above all, less secure thermometers.
Thermapen® Blue wireles...
Your questions
the most frequent