Référence SKU: 221-041
Regular price
$77.00 USD
Sale price
Unit price
per
FREE traceable calibration certificate
Battery of at least 5 years
2 years warranty
Interchangeable thermocouple probes
Sold without probe
0 &nbsp produitsen stock
View full details
Informations sur ma livraison
Processing time if product in stock
-
Orders are shipped within one business day.
An order placed on Monday will be shipped on Monday or Tuesday.
An order placed on Friday will be shipped on Friday or Monday
An order placed on Saturday will be shipped on Monday.
Processing time if product not in stock
+
If the products are not in stock, the delay is generally 3 to 4 weeks . We invite you to contact our sales representatives to obtain the exact deadline.
Delivery times of our carriers
+
Relay point : 3 to 5 days of transport.
Standard : 2 to 3 days of transport.
Express : 1 day of transport.
Description du Therma 1 industrial thermometer
The Therma 1 digital thermometer is a rugged, easy-to-use instrument that operates within a range of -99.9 to 1372°C with a resolution of 0.1°C or 1°C.
Therma 1 thermometers are housed in a sturdy, lightweight ABS housing that contains Biomaster Additive which helps reduce bacterial growth.
The Therma 1 features a large, easy-to-read LCD display with open circuit "Err" and low battery indication.
Each thermometer is powered by three 1.5 volt AAA batteries which give at least five years of battery life .
The units will turn off automatically after ten minutes , when the battery is used up.
This feature can be disabled by the user, if necessary.
GUILCOR offers a wide range of interchangeable Type K thermocouple probes for a variety of different applications.
The Therma 1 is sold without the probe .
Optional accessories:
AR005545 Silicone Protective Case - Therma series is IP64 waterproof when used with this protective case.
Wall thermometer holder AR005546 stores the thermometer securely when not in use ( screws not included ).
0.1°C Range: -99.9 to 299.9°C
1°C range: 300 to 1372°C
Resolution: 0.1°C and 1°C
Accuracy: ±0.4°C ±0.1%
Battery: 3 x 1.5 volt AAA
Battery life: minimum 5 years (10,000 hours)
Sensor type: Thermocouple K
Display: 12mm LCD
Dimensions : 25 x 56 x 128 mm
Weight: 130 grams
Housing: ABS plastic with Biomaster antibacterial additive
Warranty: two years
Water/Dust Resistance: IP64 when using 820-253 boot
Measuring scale: Celsius / Fahrenheit
Certification: FREE traceable calibration certificate
Caractéristiques
Therma 1 industrial the...
Your questions
the most frequent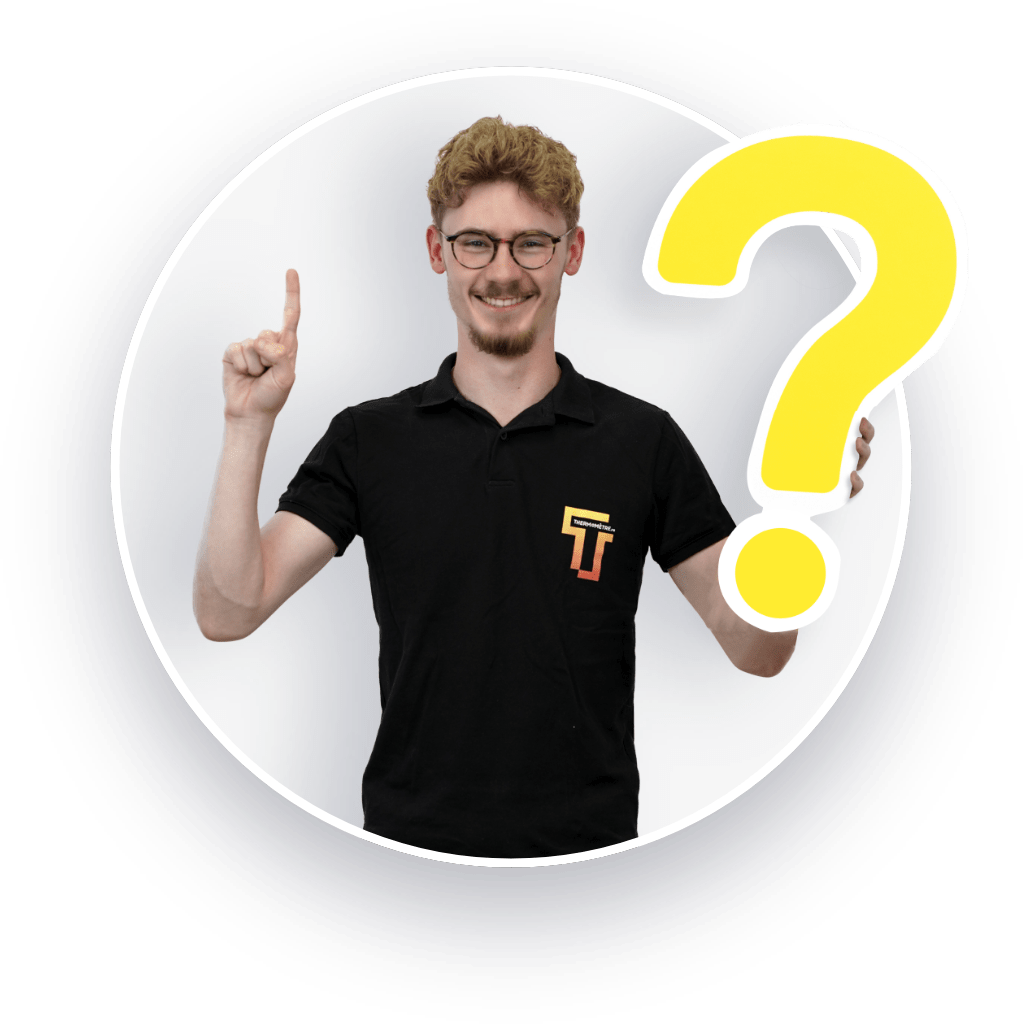 BRAVO
je recommande ce site, réactivité des vendeurs au top qui appellent et vous tiennent informés de la commande. Commande qui arrive vite et matériel de très bonne qualité. Bravo et merci.
Thermometre
Très bon conseil et service.
Merci Anaïs !
Satisfait.
Sonde à acheter séparément.
Pour la cuisine j'aurais préféré un lecteur plus compact (comme ceux que vendent ThermoWorks, mais ils sont introuvables en France). Mais en échange je pense qu'il est très robuste !
Bonjour Jean-Michel,
Nous sommes heureux que vous appréciez votre achat sur thermometre.fr !
N'hésitez pas à revenir nous voir si vous cherchez un thermomètre plus compact, nos conseillers sont disponibles pour vous guider. Nous sommes certains d'avoir le produit qu'il vous faut :)
Excellente journée à vous,
L'équipe Support Thermometre.fr