Référence SKU: 810-210
Regular price
$17.00 USD
Sale price
Unit price
per
Fridge/freezer thermometer.
Programmable audible alarm.
Records max/min temperatures.
Remote probe.
0 &nbsp produitsen stock
View full details
Informations sur ma livraison
Processing time if product in stock
-
Orders are shipped within one business day.
An order placed on Monday will be shipped on Monday or Tuesday.
An order placed on Friday will be shipped on Friday or Monday
An order placed on Saturday will be shipped on Monday.
Processing time if product not in stock
+
If the products are not in stock, the delay is generally 3 to 4 weeks . We invite you to contact our sales representatives to obtain the exact deadline.
Delivery times of our carriers
+
Relay point : 3 to 5 days of transport.
Standard : 2 to 3 days of transport.
Express : 1 day of transport.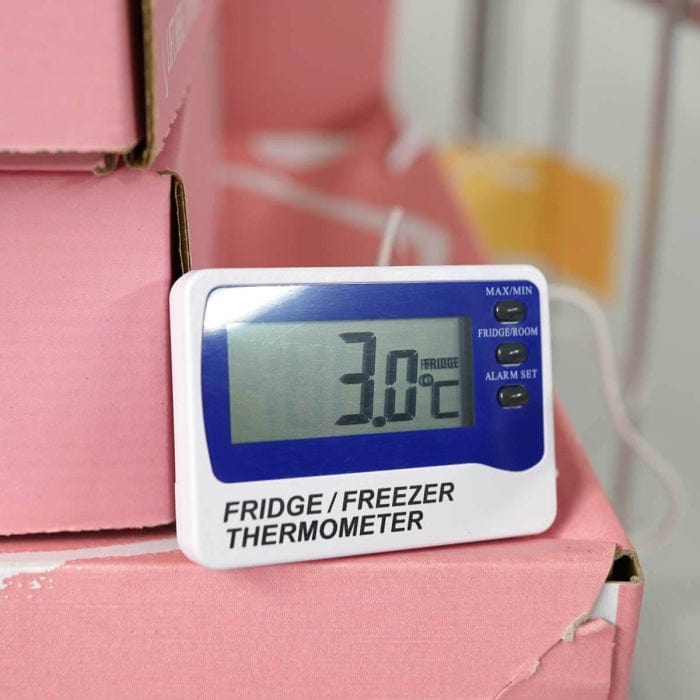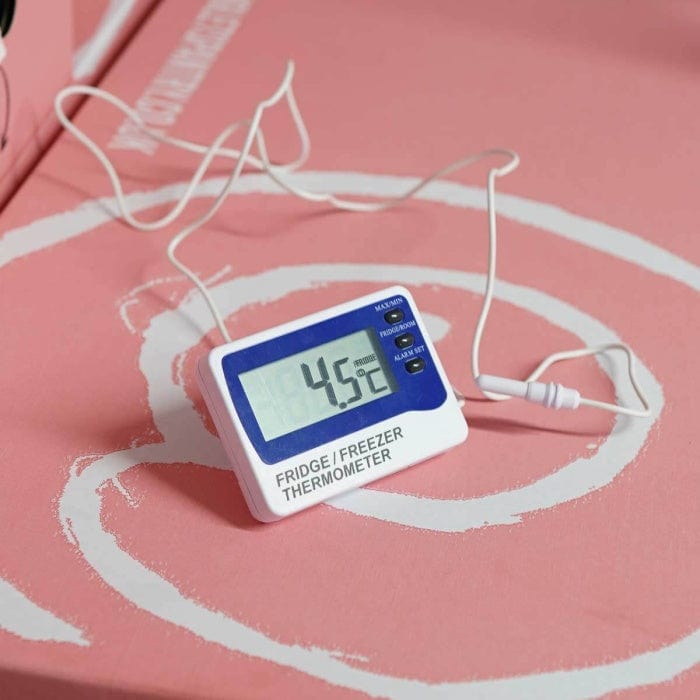 Description du Digital Fridge/Freezer Alarm Thermometer
Storing fresh and frozen foods at the correct temperature is essential for food safety.

This fridge freezer thermometer is simple enough for home use but has the features needed for commercial use .

The digital refrigerator thermometer features an alarm to give you an audible warning if the temperature of your refrigerator or freezer falls outside of the safe temperatures you set.

With a battery life of 5000 hours , the 1.5 AAA batteries will only need to be changed every 6 months.

This fridge/freezer thermometer features a large LCD display , a max/min memory function to record the highest, lowest temperatures, and an audible alarm.

Temperature is measured over a range of -49.9 to 69.9°C with a resolution of 0.1°C/°F and an accuracy of ±1°C.

The thermometer includes two temperature sensors, a remote water-resistant probe with a one-meter PVC cable for the device temperature and an internal sensor for the ambient temperature.

The remote temperature probe can be mounted to the internal wall of the refrigerator using the provided suction cup or mounting bracket.

The thermometer is housed in a sturdy ABS housing and incorporates a stand for shelf mounting.

Range: -49.9 to 69.9°C
Resolution : 0.1°C/°F
Accuracy: ±1°C
Battery: 1.5 volt AAA
Battery life: 5000 hours
Display: Custom LCD
Dimensions: 15 x 52 x 73 mm
Weight: 55 grams
Housing: ABS plastic
Warranty: one year
Caractéristiques
Digital Fridge/Freezer ...
Your questions
the most frequent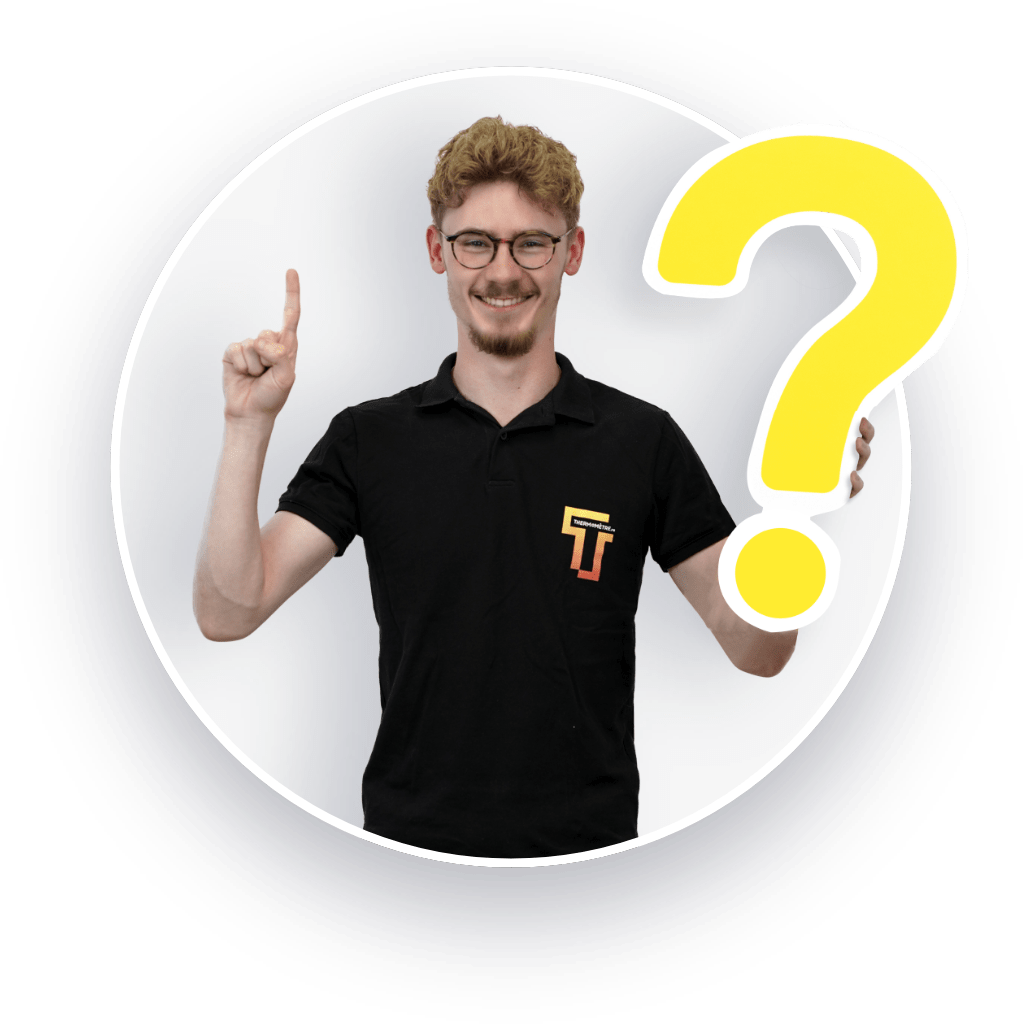 Thermomètres 810 - 210
Je vous ai commandé 3 thermomètres 810 - 210 que j'ai reçus ce jour. J'avais demandé auparavant si ces thermomètres étaient munis d'aimant permettant de les positionner sur l'appareil. Une de vos collaboratrices m'a appelé pour me confirmer la présence d'aimant sur ces thermomètres mais en fait, il n'y en a pas !
Nous vous remercions d'avoir partagé votre avis concernant ces thermomètres que vous avez commandés.
Nous tenons à nous excuser sincèrement pour cette confusion. Votre expérience ne correspond pas à nos normes de qualité de service et nous prenons vos commentaires très au sérieux. Nous comprenons l'importance d'avoir des informations précises sur nos produits avant de passer une commande.
Cependant, après une vérification en interne, les thermomètres qui vous ont été conseillez avec l'aimant ne sont pas ceux que vous avez commandés qui eux ont une ventouse à la place d'un aimant.
N'hésitez pas à nous contacter si vous avez des questions, nous nous tenons à votre disposition si vous avez des besoins,
Bien à vous,
L'équipe Support Thermomètre.fr
fait le job avec précision
Merci beaucoup pour votre avis positif sur notre Thermomètre ! Nous sommes ravis de constater que votre achat vous convient et répond à vos attentes en terme de précision.
Cordialement,
L'équipe Support Thermomètre.fr