Référence SKU: 123-159
Regular price
$45.00 USD
Sale price
Unit price
per
Fast response temperature probe
Ø3.3 x 100 mm
Ideal for delicate foods, soft rubber and other similar materials
Temperature range -75 to 250°C
Accuracy ±0.5°C, 0°C to 100°C
4&nbsp produits en stock
View full details
Informations sur ma livraison
Processing time if product in stock
-
Orders are shipped within one business day.
An order placed on Monday will be shipped on Monday or Tuesday.
An order placed on Friday will be shipped on Friday or Monday
An order placed on Saturday will be shipped on Monday.
Processing time if product not in stock
+
If the products are not in stock, the delay is generally 3 to 4 weeks . We invite you to contact our sales representatives to obtain the exact deadline.
Delivery times of our carriers
+
Relay point : 3 to 5 days of transport.
Standard : 2 to 3 days of transport.
Express : 1 day of transport.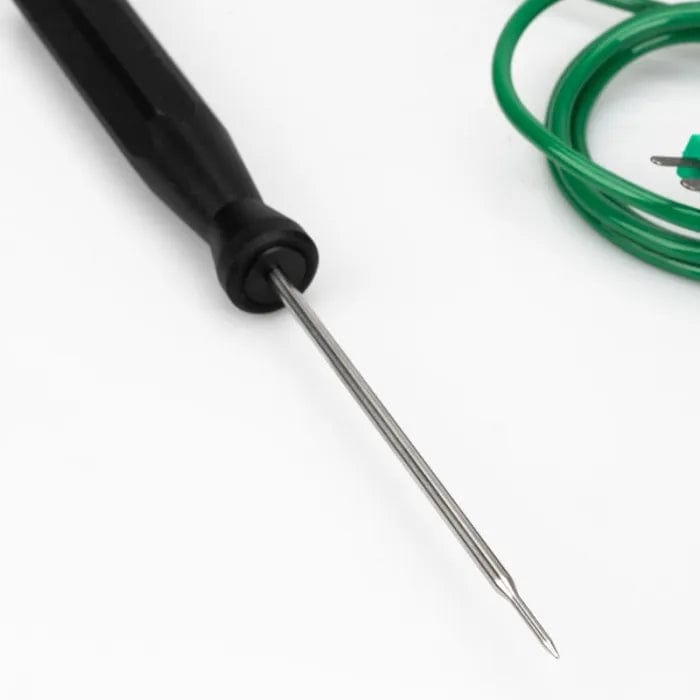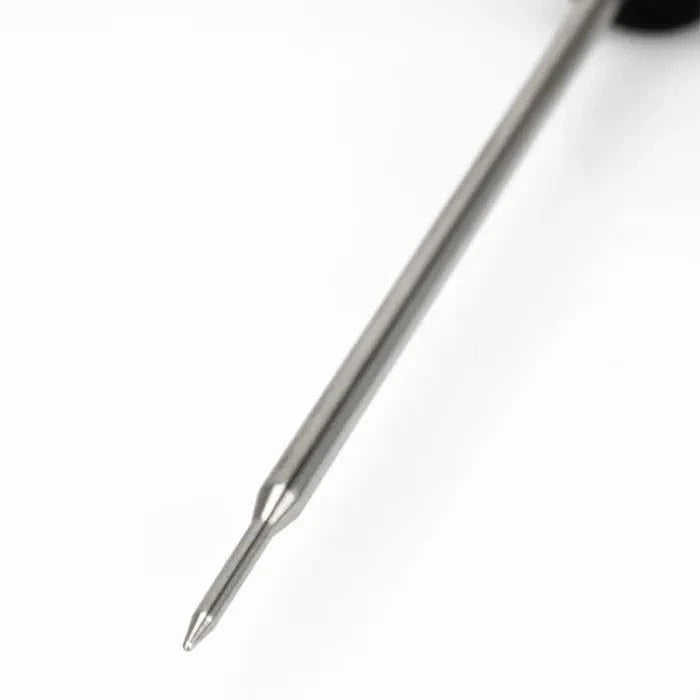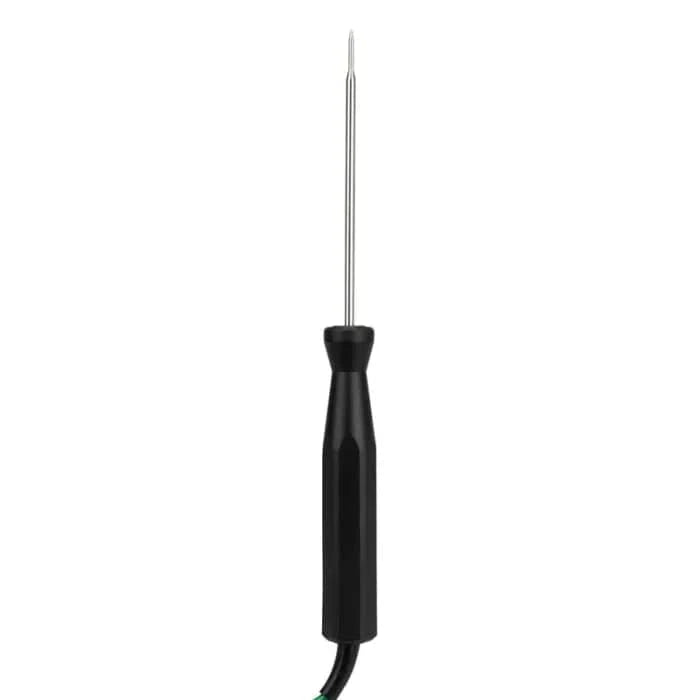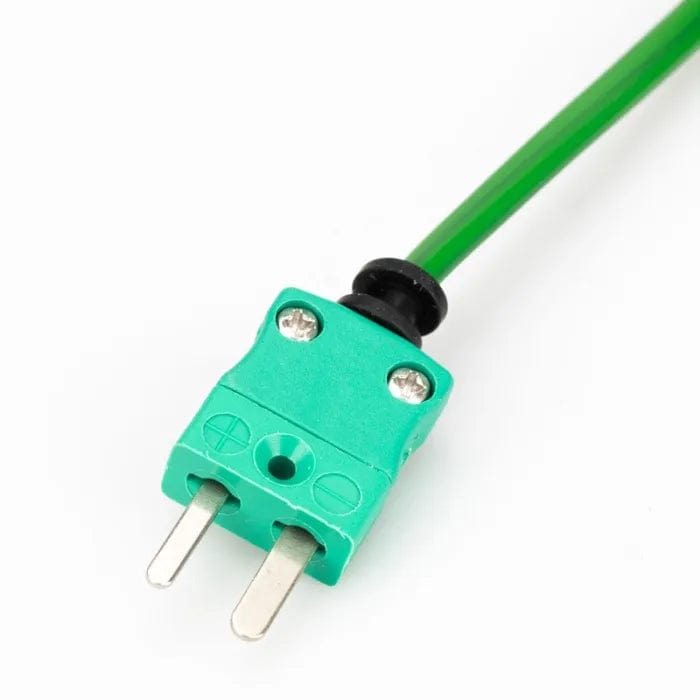 Description du Fast response temperature probe
Fast Response Thermometer Probe - This fast-response, reduced-tip stainless steel penetration temperature probe is both durable and versatile - ideal for use in a wide range of applications, including liquid or semi- solids, i.e. delicate foods, soft rubber and other similar materials.
It has a probe diameter of 3.3mm and a probe length of 100mm. Response time less than two seconds. Maximum probe temperature 250°C Temperature range -75 to 250°C
Wrapped wire option available.
Probe accuracy (K) : ±0.5°C, 0°C to 100°C
Probe accuracy (T): ±0.2°C, -20°C to 70°C
Probe Range: -75 to 250°C
Probe response time: less than 2 seconds
Probe diameter: 3.3mm
Probe length: 100 millimeters
Caractéristiques
Fast response temperatu...
Your questions
the most frequent